On this page I would like to present all the book series that I wrote. Some are series where I was or am a co-author – so only individual volumes are written by me – some are series which I have conceived, designed and written completely myself. In addition, I have written several scripts for the "Heliosphere" audio drama. One of which on my own, the others in a team with a Co-author. Have fun exploring my fantastic worlds.
Own Book Series
Genre: Urban Fantasy | Author: Andreas Suchanek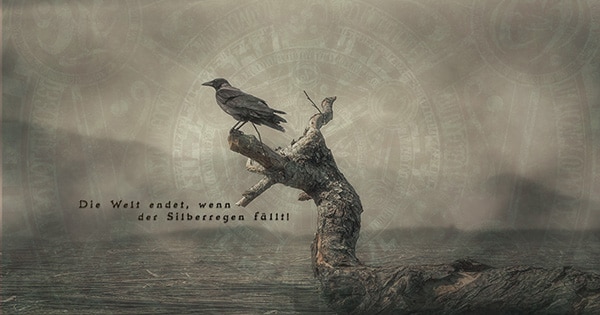 A Legacy of Magic
– History as you know it is a lie!
For over a century the Wall has been hiding the magic society from human eyes, ensuring peace and equality between magicians and humans alike. However, a war for dominance rages in the shadows. Jennifer Danvers is a Warrior of Light. When her friend and battle companion dies, a new descendant of the magic awakens in Alexander Kent and Jen has to introduce him to the world of magic.
Neither of them knows that the balance of power has been disturbed. Evil is gathering to smash the Wall to pieces once and for all.
Powerful spells, dangerous artefacts, antique catacombs and secret archives. The Warriors of Light and the Council of Light – Johanna of Orleans, Leonardo da Vinci and other big names of human history– stand strong against the powers of evil.
Ein MORDs-Team
– A bleak mansion, a secret room, an old murder case
Mason, Olivia, Randy and Danielle are four teenagers as diverging as they could be. When Mason is wrongly accused of a crime, a cascade of events is set in motion which unites all four in friendship. Together they try to identify the mastermind behind the crime. During their investigations, the team discover a 30-year-old murder case. They are shocked to learn that their parents are also part of the enormous mystery which stretches all the way into the present. They start investigating to answer the one question overshadowing everything: Who killed high school student Marietta King 30 years ago?
Genre: Murder Mystery | Author: Andreas Suchanek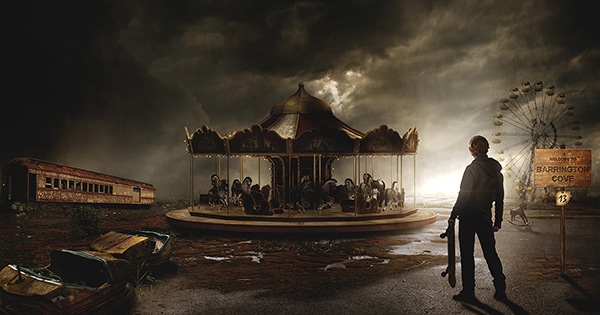 Genre: Space Opera | Author: Andreas Suchanek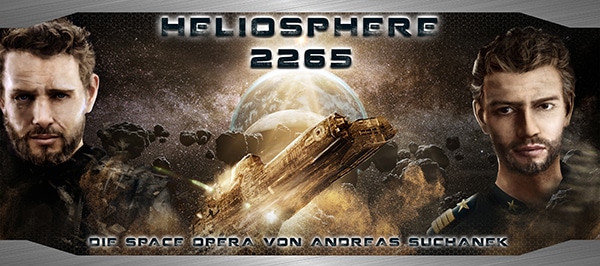 Heliosphere 2265
– The battle for the future starts among the stars!
On 1st November 2265, Captain Jayden Cross takes command of the HYPERION. Equipped with an innovative engine and the latest in offensive and defensive technologies, the ship is deployed to the focal points of the Solar Union.
On their very first mission the crew is led into a dangerous adventure. A recovery mission turns catastrophe. Surrounded by enemies, Captain Cross must make a grave decision which could decide over life and death, peace and war in the Solar Union…
Here you can find the series I was part of. Science-Fiction, Urban Fantasy and SciFi-Dystopia. Further details can be found on the respective publishers' websites.
Co-Author
Genre: Dystopie | Co-Author: Andreas Suchanek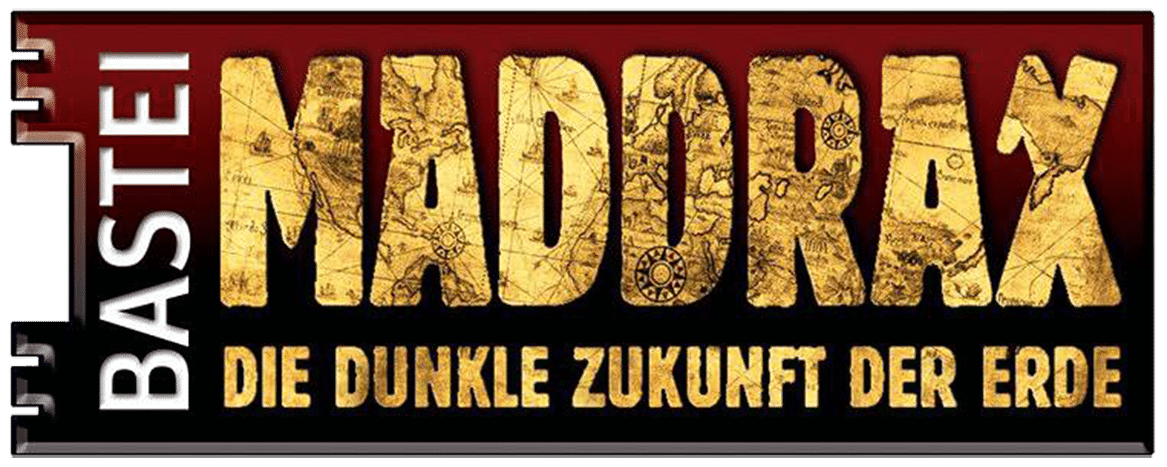 Maddrax
– Earth's Dark Future
It's the year 2012 and a comet is closing in on planet earth, threatening to precipitate all into ruin. US pilot Matthew Drax and his squadron are assigned to monitor the shoot-down of the comet with nuclear rockets. But the shoot-down from the ISS fails and the comet – 8kin diameter – collides with Earth. Shortly before, however, it crosses the flight path of our stratosphere jet. They crash – and Matthew Drax embarks on the biggest adventure of his life.
After a crash landing in the Alps, he realises that, for reasons beyond his knowledge, he has made a time jump into 2516. Earth has become a very dangerous place. In between predatory mutations and wild barbarians, he starts to solve the mystery of the comet along with his new companion, the telepathically gifted warrior Aruula…
(Source: Maddraxikon, translated)
Professor Zamorra
– Master of the Occult
Fearless fighter against the creatures of hell and scientist for parapsychological phenomena – Frenchman Professor Zamorra is both. Together with his assistant and companion Nicole he has been fighting the eternal fight against the Powers of Evil for decades. But not just that – the multiverse harbours many powers that do not spring from hell but are not Good either.
However, the Professor comes prepared: equipped with his amulet, good friends and a large portion of humour, he has taken on every battle so far against – and sometimes with demons, hell creatures and vampires – and won.
(Source: Bastei.de, translated)
Genre: Urban Fantasy| Co-Author: Andreas Suchanek
Genre: Space Opera| Co-Author: Andreas Suchanek
Sternenfaust
– Dana Frost and the Crew of the 'Sternenfaust'
The individual novels, which are self-contained, tell the mainly military or diplomatic missions of light cruiser STERNENFAUST under the command of Commander Dana Frost in the 2250s. After the cruiser is destroyed, Frost is promoted to Captain and she and most of her former crew take over special operations cruiser Sternenfaust II. In contrast to this, the hardcover books deal with the adventures of the Sternenfaust in the time before Dana Frost's command.
The STERNENFAUST is a unit of the Star Corp of Space Defence, the defensive force of the Solar Worlds. The Solar Worlds are characterised as the super state formed by the amalgamation of all planets inhabited by Humans and their colonies. In addition to Humans, there are several alien races like the humanoid J'ebeem or the sauroid Starr.
(Source: Wikipedia.de, translated)
Perry Rhodan
– The biggest Science-Fiction Saga
Written by me: Perry Rhodan – Stardust, Vol. 8, Anthurs Ernte ("Anthur's harvest")
PERRY RHODAN is one of the best-known entertainment brands in the German-speaking world. The Science Fiction Series has been running for over 57 years and is published in many different languages. It all started in 1960 and has since reached cult status.
(Source: Perry-Rhodan.net, translated)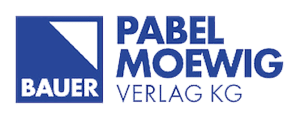 Genre: Space Opera | Co-Author (Volume 8, Perry Rhodan – Stardust)
Genre: Diverse| Co-Author: Anthologies
Anthologies
– Steampunk, Fantasy, Fairy Tales
In addition to my own series and my work as a Co-author for the beforementioned series for Bastei Lübbe (Maddrax, Zamorra, Sternenfaust) and Pabel Moewig (Perry Rhodan), I have also contributed to several anthologies in the past. It started with the 'Steampunk Chronicles', where I had the chance to combine steam punk and space, followed by a piece for one of the 'Weltentor' ('Worldgate') novels for Noel publishing house. In 2017 I joined the Fairy Tales Anthologies of Drachenmond publishing house, published by Christian Handel. What can I say, it is great fun to immerse myself in many different worlds.
[fusion_events cat_slug="" number_posts="4″ columns="4″ picture_size="cover" hide_on_mobile="small-visibility,medium-visibility,large-visibility" class="" id="" /]